About Us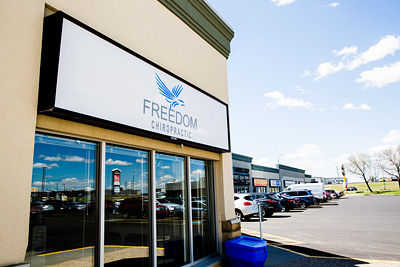 Dr. Dorian Swystun has been in practice since 1998. He was born and raised in Saskatoon and always knew he wanted to find a way to serve his home community. Dr. Swystun has been a practitioner at our location in the Canarama Mall since 2001. At our family practice, all ages are welcome, from infants to senior citizens.
Hassle-free Health Care
Our focus is based on Dr. Swystun's philosophy of giving you the freedom you deserve. Not only do we seek to liberate you from pain and suffering, but also want you to be free to make the choices that are best for you in your health care.
How Well Does Your Body Function?
Your body's natural ability to heal and enjoy health is dependent on your nervous system. This master system controls and regulates every function of the body. Interference with the nervous system can result in you feeling symptoms of pain or sickness. As a chiropractor, Dr. Swystun's focus is on removing these blocks in the nervous system so that your body's innate capabilities can work at their highest potential.
MEET DR. SWYSTUN »

If you would like to find out more, contact our experienced, helpful North End Saskatoon team today. We have same-day appointments and late hours for your convenience.

About Freedom Chiropractic (306) 665-8008