Meet Dr. Dorian Swystun
Understanding Full-body Healing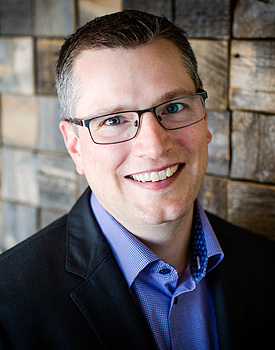 Intrigued by chiropractic's holistic approach, Dr. Swystun made the decision to become a natural healer. He had always wanted to serve people and was interested in providing an option to drugs or surgery.
Dr. Swystun earned his Doctor of Chiropractic degree from Northwestern College of Chiropractic in Minneapolis, Minnesota. There, he was fortunate to meet several mentors. Among their teachings were the principles and philosophy of chiropractic, giving Dr. Swystun a strong foundation to use in practice.
Passionate about continuing education, Dr. Swystun explores ongoing avenues of personal and professional development in an effort to improve his patients' care. He is Advanced Proficiency rated in Activator Methods®, the chiropractic technique used at Freedom Chiropractic.
CHIROPRACTIC CARE »

Saskatoon is Home
Born and raised in Saskatoon, Dr. Swystun has a large extended family in the area. He enjoys the great outdoors and loves hunting, fishing and spending family time with his wife and two children.
Contact our North End Saskatoon practice today to schedule your appointment. We offer same-day visits for immediate attention.

North End Saskatoon Chiropractor Dr. Dorian Swystun (306) 665-8008